Contact Info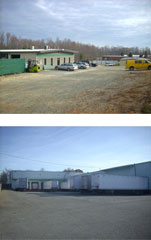 Recycling is our commitment, and we would like to help your company achieve zero-landfill status by finding solutions for your post-industrial waste streams. Please contact us if you are generating or have any large waste streams of synthetic material of any sort, regardless of location. We are very creative in making homes for hard-to-recycle items and certain mingled materials and multi-material waste streams.

While your calls are always welcome, we request that you take the initial step of filling out the Contact Form below, providing as many details on the material as possible ( material type, quantity available, shipping point, etc. ) One of our specialists will contact you and help begin the process of reducing or eliminating your landfill disposal costs and, thereby, reducing your company's carbon footprint.
Send Us Mail
Head Office / Freight Depot
Address:
6544 Middle Point Road, Archdale N.C. 27263
Phone:
336 886-7225
FAX:
336 886-7586
Email:
info@harmonyrecycling.com
Visitors to either location requires a scheduled appointment. All freight handled by dock appointment only. Please call (336) 886-7225 to schedule.
Central Warehouse / Processing Facility
Address:
751 Hargrave St., Lexington, NC 27292
Phone:
336 886-7225
FAX:
336 886-7586
Email:
info@harmonyrecycling.com